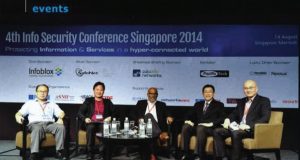 i-Sprint participated in the NetworkWorld Asia Info Security Conference 2014 4th annual conference as one of the sponsors for this event. It was held on 12 August 2014 at Prince Hotel, Kuala Lumpur, Malaysia.
The conference discusses the changes of the role of IT over the past decades. Problems that arise with these changes and the vulnerable environment that IT is in today.
Read the full report here.