AccessReal The Next-Gen Interactive Solution for Publishing Industry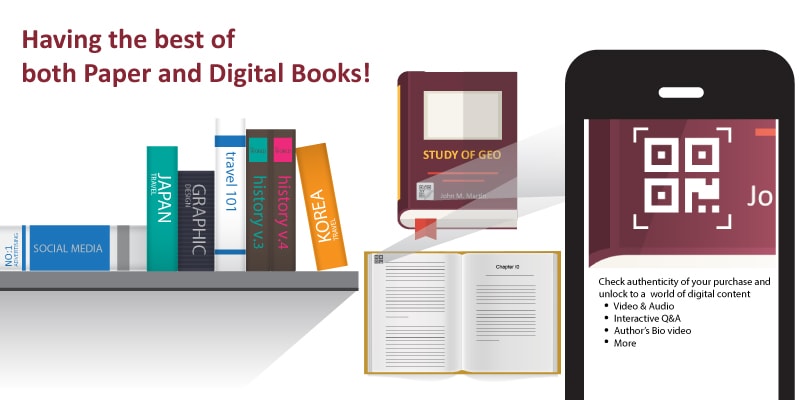 Using the backbone of AccessReal, a highly secured mobile solution for anti-counterfeiting, channel conflict detection and digital consumer marketing solution, AccessReal for Print is a new adaption, introduced by i-Sprint,  to enable publishers to protect their investments in content IPs and uncover new revenue opportunities!
AccessReal for Print Video
AccessReal for Print provides a digital identification system for each printed material or book.  The patented, QR code-based identification mechanism can uniquely identify each book or printed material.  With the unique identifier embedded, the publisher could have access to a rich set of solutions for anti-counterfeiting, track and trace, big data analytics and digital customer engagement marketing. AccessReal for Print can be paired with an easy-to-use mobile App and Wechat, the highly popular instant messaging app, for consumers to use their own devices to authenticate the product, obtain product information, and access to additional, feature-rich contents.
Other than the product identity capabilities, AccessReal for Print empowers publishers to incorporate online static and dynamic digital content with their printed materials, based on insights from various factors such as user profile, reading progress, location, time and many others. The common approach is by placing Content QR codes or AR-like feature in the relevant pages throughout a book. By scanning the aforementioned feature using a mobile device, users can have immediate access to the corresponding  digital content. This new approach for bridging offline printed materials and online digital content has transformed the user experience and has set a new standard for publishing.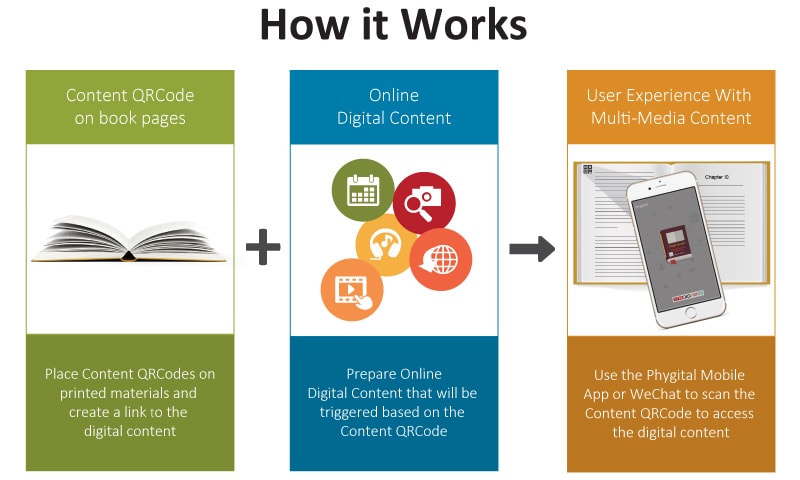 Data protection and security features
– Encrypted data-matrix code for product authentication
– Encrypted, secured data transmission and storage (bank-grade product identity assurance)
– Dual layer identification in conjunction with various product tag solutions catered for different requirements
– Track the dynamic status of a product besides its identity
– Hardened Mobile Apps (jailbreak/ root detection, repackaging detection, library injection detection, execution flow detection, anti-reverse
Innovative features
– Zero-risk manufacturer protection against insider fraud & ill-intentioned outsiders
– Authenticate the purchase to view additional content online
– Unique, optional 2nd-hand transfer feature (another revenue opportunity for the publisher even for a 2nd-hand transaction)
Business insight features
– Logistics management and supply chain surveillance
– Real-time big data analytics (e.g. customer interests, purchase records, logistics information)
Monitor and track products movements in distribution channels (e.g. to detect any parallel market activity, supply chain management)
Provide additional content via the internet (ability to constantly update content)
Valuable consumers' insights obtained while ensuring consumers' privacy and data are protected using bank-grade data protection technologies and know-hows
Real-time sales tracking (e.g. for stock management purpose)
Marketing Campaign Measurement (e.g. track campaign effectiveness)
Direct engagement with customers; recommend personalized products or services – opens up new revenue opportunities even after a book is sold