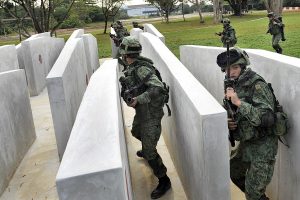 Tech News -Israel, with a population of only 8.6 million people, is the world's second-largest exporter of cyber-security products and services – second only to the United States…
…Incidentally, three Singapore companies were also in the list. At 50th position was 16-year-old digital-identity-management firm i-Sprint. Threat-monitoring services firm Banff Cyber Technologies was ranked 241st, while managed-security-services provider Quann was 320th.
Singapore may be playing catch-up on its cyber warfare training in the military. Thankfully, it is not starting from a zero base.
Read more at straitstimes.com.
Source: Defending the nation's digital assets, Tech News & Top Stories – The Straits Times