i-Sprint Received Three Gold Awards in Cybersecurity Excellence Awards 2023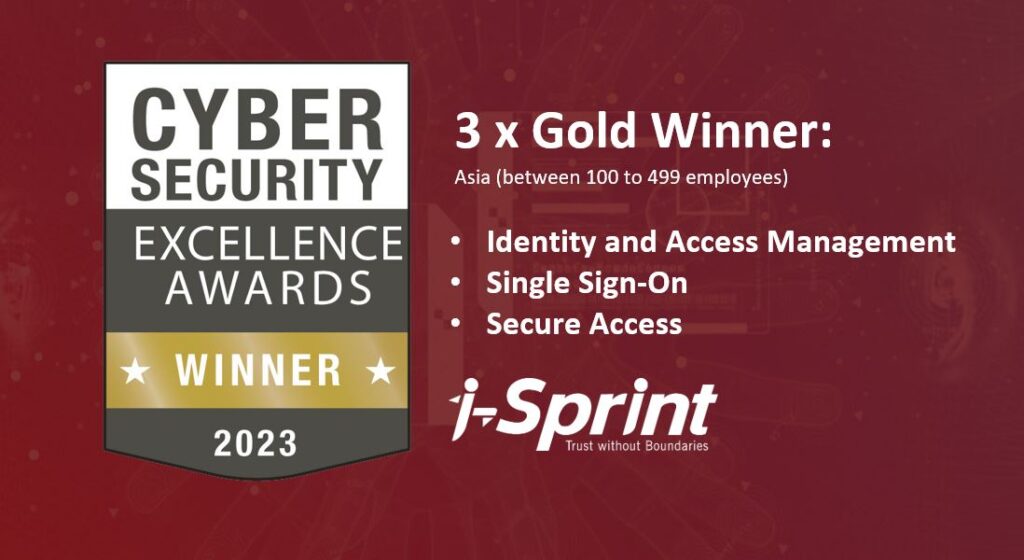 March – i-Sprint Innovations is pleased to announce that 3 of our products have won Gold Medals at the 2023 CyberSecurity Excellence Awards. They are AccessMatrix Univeral Authentication Server (UAS) in the Identity and Access Management (Asia) category; AccessMatrix Universal Sign-on (USO) in the Single Sign-On (Asia) category; and AccessMatrix Universal Access Management (UAM) in the Secure Access (Asia) category.
The Cybersecurity Excellence Awards is an annual competition that honour individuals and companies that demonstrate excellence, innovation and leadership in information security. With over 800 entries in more than 300 award categories, the 2023 Cybersecurity Excellence Awards program is highly competitive. All winners reflect the very best in innovation and excellence in tackling today's urgent cybersecurity challenges.
i-Sprint, which is headquartered in Singapore with sales and support offices across the region, offers a range of identity and access management solutions to help organization see through their secure digital transformation journey.