i-Sprint Received Three Gold Awards in Cybersecurity Excellence Awards 2022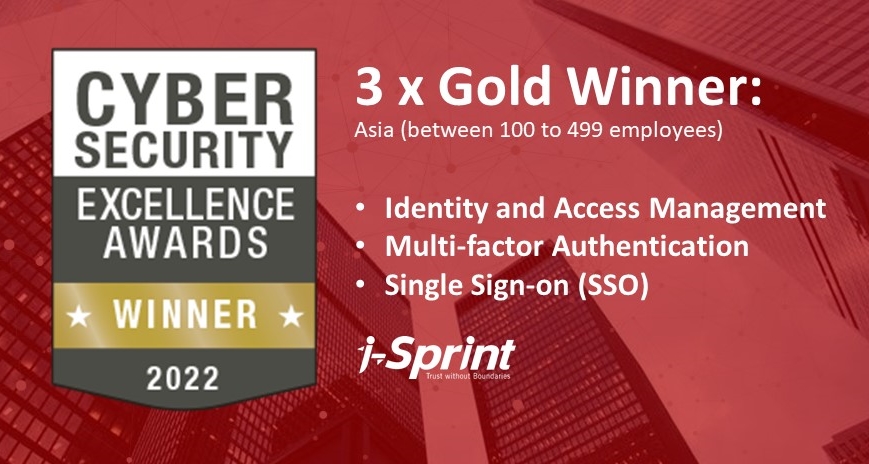 The Cybersecurity Excellence Awards is an annual competition honoring individuals and companies demonstrating excellence, innovation, and leadership in information security. This year there were over 900 entries in more than 250 award categories.
i-Sprint AccessMatrix Universal Authentication Server (UAS) has been awarded gold in two categories: Identity and Access Management, and Multi-Factor Authentication. AccessMatrix Universal Sign-On is also awarded gold in Single Sign-On (SSO) category.