AccessMatrix – IBM Power Linux Certification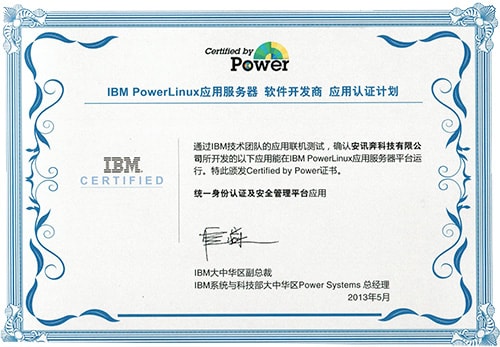 With the support from i-Sprint's China Beijing Team, i-Sprint AccessMatrix™ Product Suite has been certified by IBM to run on their Power Linux platform. This certification will help to promote i-Sprint's products in the China market together with Teamsun's Camp Box offering. Teamsun Camp Box is a product bundling based on IBM Power Linux Server and Teamsun's Power Director Hypervisor software for managing VMs.
The Teamsun Camp Box is widely promoted in the China market by IBM and their sales channel. i-Sprint will leverage on the same go-to-market activities to actively sell their software.
More information about the Teamsun Camp Box offering can be found here.