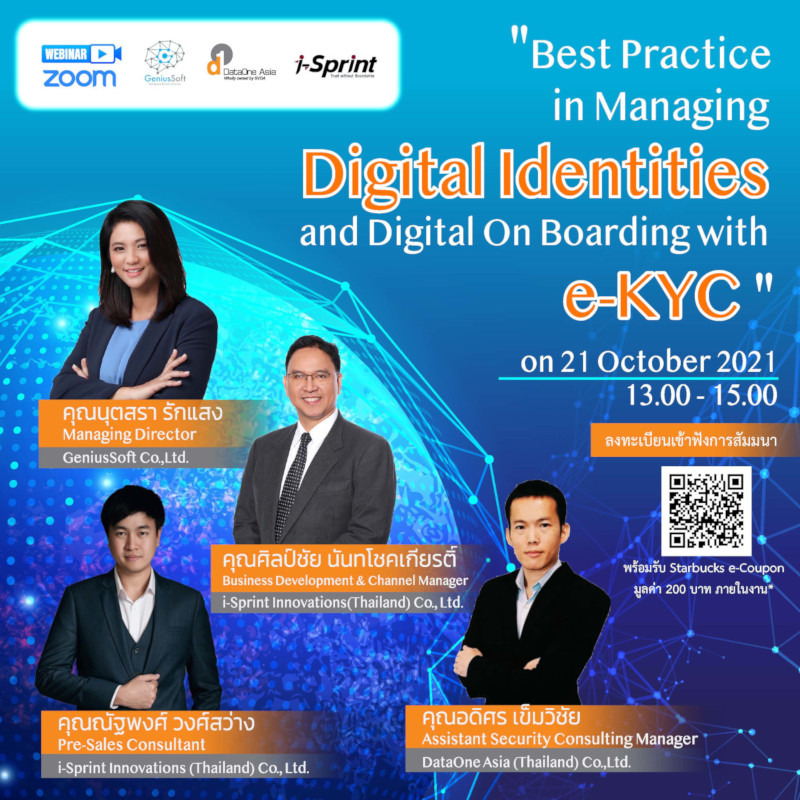 Technologies have impacted many aspects of businesses and also introduced risks in online activities. How could companies tap on digital identity management and electronic Know Your Customer (e-KYC) to improve your customer digital experience and safeguard their online transactions?
Highlights of this webinar:
Understand what electronic identity verification is
Understand what e-KYC is
Business use case studies on e-KYC
Best practices for managing digital identities
We look forward to seeing you at this webinar!
Date: 21 October 2021
Time: 1.00pm to 5.00pm (BKK Time)
Format: Zoom webinar
Language: Thai