archTIS Signed Distributor Agreement and MOU with i-Sprint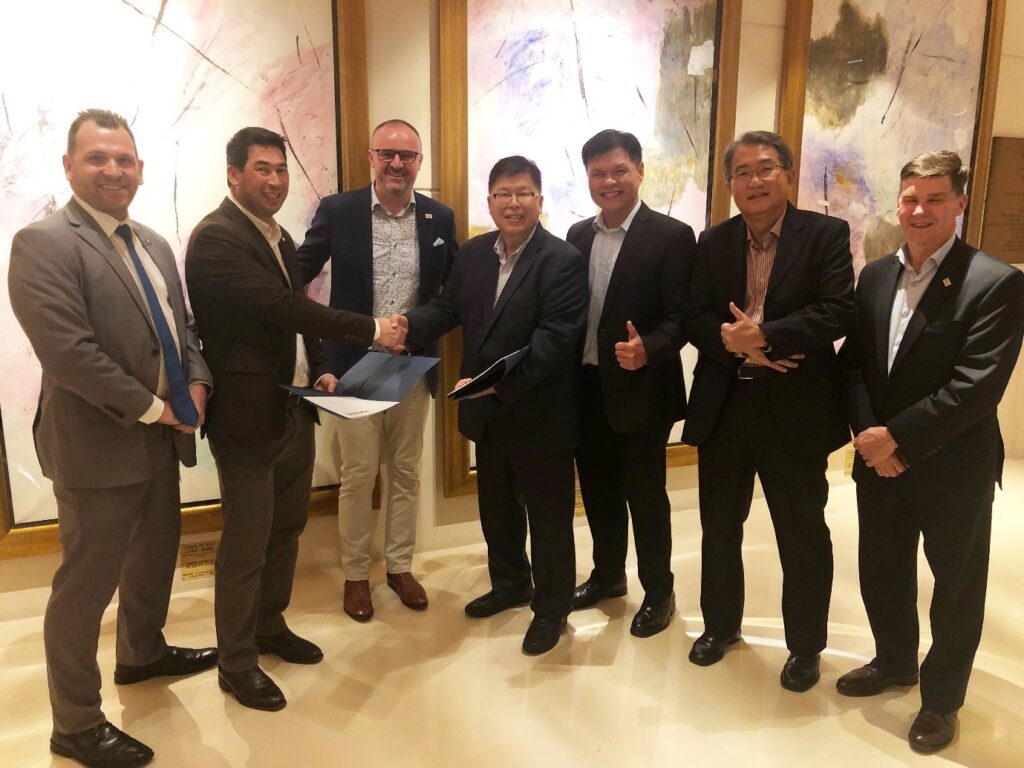 Above: The Chief Minister of ACT Government, Mr Andrew Barr witnessed the signing of the strategic partnership agreement between archTIS and i-Sprint Innovations for providing document access control, sharing and collaboration solutions. Mr Christopher Soh of Australian Trade and Investment Commission (Austrade), our Vice-Chairman & CTO, Mr Albert Ching and CEO, Mr Dutch Ng attended the signing.
Canberra and Singapore – 30 August, 2022 – i-Sprint signed a new NC Protect distributor agreement with archTIS Limited (ASX:AR9, OTCQB:ARHLF), a global provider of innovative software solutions for the secure collaboration of sensitive information. The agreement aims to expand NC Protect reach in Asian markets, including Singapore, Malaysia, Thailand, and Japan. As part of the agreement, i-Sprint will provide Level 1 support and training to fully support our reseller network.
A Memorandum of Understanding was also signed between archTIS, i-Sprint and a global technology, defence, and engineering group in Singapore. The agreement paves the way for the three organisations to work together to develop technology and business opportunities for document access control, sharing and collaboration solutions in security-sensitive environments.
Albert Ching, Vice Chairman & Chief Technology Officer at i-Sprint, said, "It is an excellent partnership with archTIS to offer strong document security protection and extend our security ecosystem for our over 300 customers.  The presence of the ACT Chief Minister and other senior Australian Government officials at the signing event was a strong endorsement of our partnership. It was also a good opportunity for them to meet our customers who benefit from this partnership."
The partnership was facilitated by the Australian Trade and Investment Commission (Austrade) whose aim is to help grow Australian business internationally as part of their Accelerate program which archTIS is a member of. ACT Chief Minister Andrew Barr, attended a contract signing event as part of a recent trade mission to develop trade links and relationships with Singapore, with a particular interest in food, tourism and information technology.
Daniel Lai, Managing Director and CEO of archTIS said, "We are honoured to have the Chief Minister of ACT Government, Mr. Andrew Barr, witness the signing of these two key strategic partnership agreements to expand our footprint in the Asian market." Lai continued, "As a reseller, i-Sprint has quickly created several opportunities and we look forward to their expanded capability as an NC Protect distributor. Together with i-Sprint and ST Engineering, we are keen to explore potential joint business opportunities in the region."
For more information on the signing, please visit: https://www.archtis.com/archtis-expands-strategic-partner-network-in-asia/