i-Sprint as a world class Solution Provider in Identity, Credential and Access Management Solution enables individuals, organizations and societies to build trust and identity assurance for powering huge productivity gain through digital identity and identity of things – "The Force of Identity Plus" – to accelerate and extend the Circle of Trust.
To provide state of the art innovations in Identity, Credential and Access Management Solutions to ensure secure access and protection of data/transaction/asset  among the four major IT forces (Cloud/ Social/ Mobile/ Information) by incorporating the latest Mobility/Biometrics/Cloud/Identification technologies in the most effective and efficient manner to build trust and identity assurance.
i-Sprint Innovations (i-Sprint) is a premier Identity, Credential and Access Management Solutions provider for global financial institutions and high security sensitive environments. i-Sprint maintains the highest value and reliability rankings among its clients, and is one of the most recognized names in the financial world.
i-Sprint's Growth and Presence
i-Sprint was incorporated in Year 2000, when the company first established an office in Singapore. Singapore, being one of Asia's Top Tech cities with stable, clean and efficient government that supports a strong infocomm infrastructure and security policies, presents boundless opportunities and growth for i-Sprint.
With Headquarters in Singapore, i-Sprint has expanded rapidly across Asia Pacific. We now have direct presence and active authorized partners across China (Beijing, Shanghai, GuangZhou, ShenZhen, Chengdu, Zhuhai), Hong Kong, Taiwan, Malaysia, Thailand, Japan, and the United States.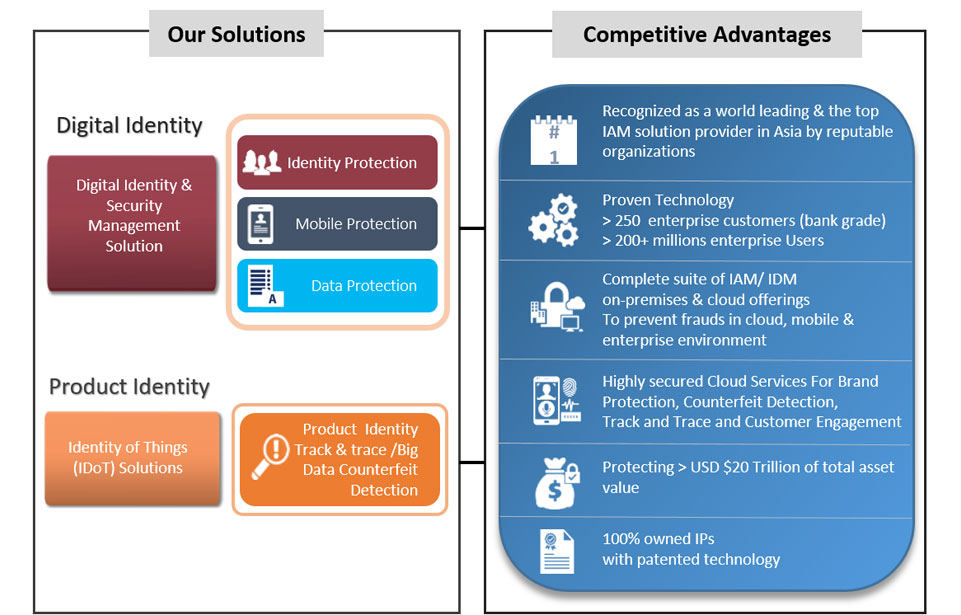 i-Sprint's Products and Solutions
i-Sprint's own unique brand of security products, intellectual properties and patents are designed to exceed global financial services regulatory requirements. In order to capitalize the fast growing Identity, Credential and Access Management (ICAM) market, i-Sprint proactively delivers innovative product features via our product offerings in Identity Protection, Cloud Protection, Mobile Protection and Data Protection.
Our world leading security solutions include a proven and secure E2E Encryption (E2EE) Authentication and Data Protection for convenient (Single Sign-On) and secure access to internet banking applications. Our solution meets Internet Banking Security Guidelines from regulatory agencies in multiple countries; overcoming the security challenges of most internet and mobile banking solutions. We deliver bank-grade versatile strong authentication (biometrics, multi-factor authentication and more) and token management platform to secure multiple application delivery environments (web, mobile and cloud) based on a common security platform.
Our latest additions to our line of products are solution for product identity protection (anti-counterfeit) and event management suite.
We translate these advanced technologies into value for our customers through our professional solutions and services businesses worldwide. Our clients include leading global and regional financial institutions, MNCs and government agencies.