AnXunBen Integrated Electronic Channel Solutions Assist in the Construction of Financial Infrastructure
Singapore, 16 June 2015 – On 22 May, 2015, the Eighth Chinese rural cooperative financial information development and Innovation Forum opened in Changzhou Jiangsu province. This forum was hosted by the "Financial Electronic" magazine of the people's bank of China and co-sponsored by the Rural Credit Banks Funds Clearing Center. AnXunBen(AXB), as an industry leading representative for information security, was invited to participate. With the proven "Unified Authentication and Security Management Platform", and the perfect "Integrated Electronic Channel Solutions", AXB aroused widespread interest.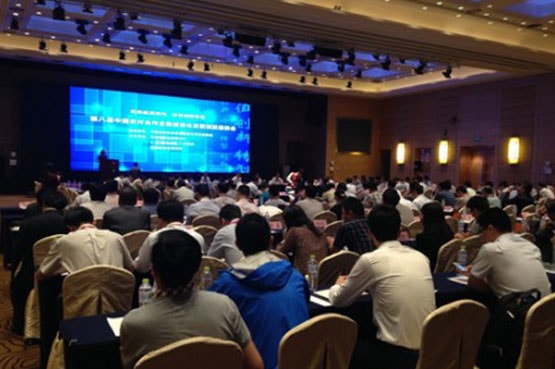 Centering on the meeting's theme: "changing development mode and value of innovation," banks representatives, experts and information security vendors shared the fruits and experience in rural financial reform and innovation by carrying out in-depth discussions on two topics, the technology innovation path of rural cooperative financial institutions under the new environment, and the goal of business transformation and upgrading.
AXB specializes in providing information security solutions for global financial institutions, government departments and other highly sensitive environments. We deliver bank-grade versatile strong authentication (biometrics, multi-factor authentication and more) and token management platform, securing multiple application delivery environments (web, mobile, cloud) based on a common security platform ("AccessMatrix"). With independent intellectual property rights and patents, qualification certificates, mature technology and professional team, AXB has been steadily gaining in the market share, maintaining a high value and reliability ranking among clients, and finally being recognized as one of the most outstanding brands in the financial world of mainland China.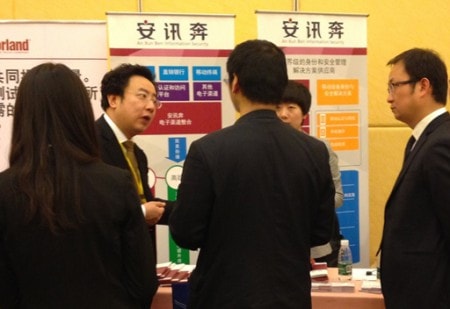 Sales communicating with customers at AXB's booth
Adhere to market demand, AXB takes market requirement as the guide to unremitting exploration and innovation. The compatibility issues between electronic banking channels triggered by the huge internet tide leaded AXB into the launch of integrated electronic channel solutions to support the integration of all channels (online banking, mobile banking, fund platforms, direct banks, etc.). These solutions help to optimize business processes; to establish an integrated channel service platform, horizontally integrate sharing modules; develop a unified management and control strategy to achieve centralized management of users and certification resources; deploy unified user resource management, unified certification and unified authorization modules, and finally an enterprise-leveled user authentication platform; to extract data value by unified user behavior analysis. All these functions help resolve various conflicts among multi-channels, achieving interconnected interaction, information sharing and cross-service among them. With proven technology, strong compatibility and rich experience, AXB Integrated Electronic Channel Solutions have been widely praised by many customers for its outstanding performance.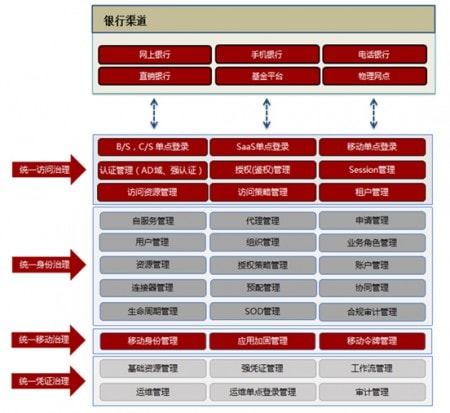 AXB Integrated Electronic Channel Solutions Diagram
Influenced by the surge of internet banking, innovations are springing up in the financial sector, and market demands are becoming increasingly diversified. AXB will continue to adhere to provide high quality services, improve IT value concept for financial customers and share the burdens of handling challenges from the rapidly changing technology world with customers. AXB seeks to help customers in gaining their head-start in financial infrastructure, equipping them with the ability to contribute to the construction of the infrastructure in mainland China.