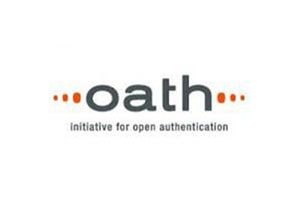 Networked entities face three major challenges today. Theft of or unauthorized access to confidential data is a constant concern. The inability to share data over a network without an increased security risk limits the ability of organizations to conduct business in the most efficient way. And the lack of a viable single sign-on framework is inhibiting the growth of electronic commerce and networked operations.
The Initiative for Open Authentication (OATH) addresses these challenges with standard, open technology that is available to all. OATH is taking an all-encompassing approach, delivering solutions that allow for strong authentication of all users on all devices, across all networks.
OATH's vision is of the network of the future: a network where consumers feel secure entering personal information online, where business partners can safely collaborate and share data across domains, and where devices constitute secure threads in a tightly-woven network fabric. We envision a network held together with standard protocols. With foresight and planning, OATH's vision is turning the dream of a secure, universal network into reality.