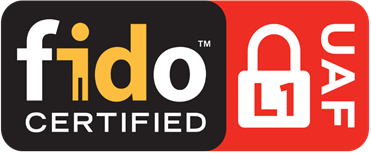 YESsafe AppProtect+ Video
Product Introduction
AppProtect+ proactively protects mobile apps against various risks and attacks, allowing mobile apps to run securely even on highly infected devices. AppProtect+ also provide callback APIs to fulfill user demands, such as to collect and send the risks data to the server.
Comparing with the traditional antivirus software, AppProtect+ can protect app without virus database update or internet connection; When compared with hardened app solution, AppProtect+ can prevent passive attacks (like reverse engineering, repackaging and source code modification), and respond by taking necessary measures when real-time attacks are detected during app running. So complete protection is achieved.
Runtime App Self-Protection (RASP)
AppProtect+ isolates applications from the runtime environment to proactively scan and protect mobile apps against malicious attacks, allowing apps to run securely even on rooted/ jailbreak devices. For example, screen reader on Android devices and data theft (e.g. stealing of login credential) from entry through a non-reputable third-party keyboard, fulfilling real-time app protection needs.
The uniqueness of AppProtect+ lies in the ability to detect risks even in the absence of an internet connection, different from the traditional virus database matching mechanism. AppProtect+ can avoid possible risks caused by a desynchronized database.
Anti-reverse engineering & Anti-tampering 
Protect the APK from reverse engineering, debugging, and cache attack by tools like APK tool, dex2jar, and JEB. The unique authentication technology will stop the APK from running if any APK data tampering is reported.
Anti-debugger 
Prevent code-injection by white-box encryption technology, and block game app tampering, hook attacks, attacks using system accessibility, phishing, transaction hijacking, data modification, etc.
Anti-stealing 
Supports data encryption, check if the keyboard is trusted, block screenshot, and memory data protection to prevent capturing/ hijacking/ tampering with the app's dynamic and static data.
Client Management from Server
With the callback function, the user can call the server APIs to collect the client data, and then set up policies based on those data to manage the client account and device access.